Know 5 Benefits of Children Playing Online Games Before Banning
Instead of being banned and then playing behind the scenes, it's better if we moderate it so that the benefits of children playing online games can feel more positive.
Not a few parents still think that games, especially online games, have a lot of negative impacts, and very few benefits for children. In fact , when moderated, balanced with playing time and other activities, the benefits of children playing online games are real, you know. 
Train children to solve problems
Most online games present many challenges and problems to solve. On average, they are solved together because online games are often played together with other users. These challenges clearly require children to be able to practice their ability to find existing solutions, in order to move up to the next level.
Cultivate the nature of abstinence
Still continuing with the previous point, the process of solving problems often doesn't immediately find the answer, right ? Solutions to challenges and problems in the game need to be sought many times. For this child, it can be a lesson to cultivate the unyielding nature of him.
Learn to work together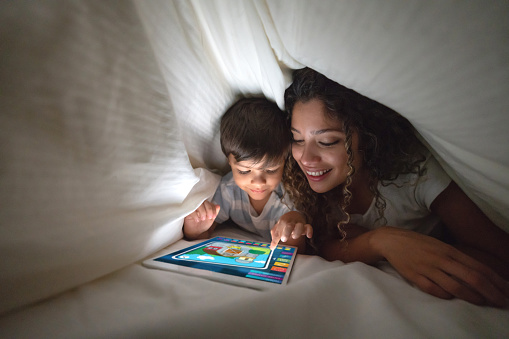 As previously explained, online games are often played together. Either with the child's friend, or even another user, in another country, who has never known him at all. Here children are trained to be able to work with new people in solving problems.
Children learn to control their emotions
Yes, yes, yes , online games can also create emotions when playing. Especially if you meet other players who are difficult to work with. Challenges and problems become increasingly difficult to solve, and ultimately suppress children's emotions. In this situation, the child will be trained to learn to control his emotions and he will know the limit of his emotions.
Learn new things including foreign languages
Because of dealing with many people, the child was able to learn a lot of new things. Whether it's culture in other places, habits, to new information that he doesn't necessarily get from formal schools or even from us his parents. In this case including foreign languages, yes. Although sometimes I also pat my chest, if there are negative sentences that he learns in the online game. The solution, yes, talk to the child if the negative sentence cannot be used arbitrarily.
Improving the quality of the relationship between parents and children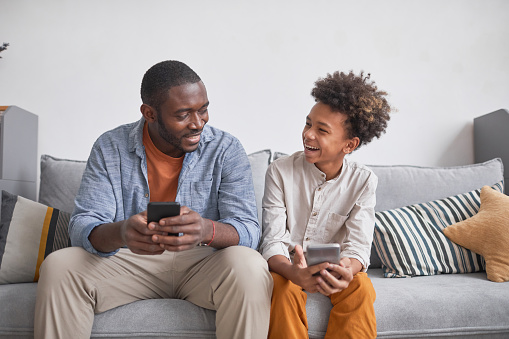 Well, this point can certainly be felt IF parents participate in playing online games with their children. This applies, here, for parents who are also gamers. Children can be closer to their parents, plus we know the activities that children do, at the same time we can monitor what children get in these online game activities.
Of course, apart from the benefits, there are also disadvantages. Actually, it depends on how smart parents are in moderating this online game activity. This is the digital era, completely cutting off the connection from these activities in my opinion, I think, you know, yes, it will not necessarily make the child a good child according to the parents' version. There are times when they will be stealthy to do this. Instead of being lied to, right, we'd better allow it with various mutually agreed rules.
Parents, what do you think, do you agree with me?