4 Benefits of Building Children's Character from an Early Age, One of which Makes Your Little One Confidence!
The Importance of Building Children's Character
Benefits of Children's Character Building
How to Express Love to Children
The character development of pre-school children or toddlers is full of extreme emotions and contradictions.
The character of a 5-year-old child may be able to show much more self-control than an infant.At the same time,
a child this age is still learning to regulate their emotions, and will remain vulnerable to anything sensitive.Do you
already know how to understand the character of a child at this milestone or toddler age ? Let's look at the following.
The Importance of Building Children's Character
https://unsplash.com/s/photos/building-children
" Toddler or preschool age is a sensitive and critical period for the formation of a child's character,
" explained Monica Sulistiawati, M. Psi, Clinical Psychologist, in the Press Conference "NESTLÉ DANCOW Nutritods
Invite Mothers to Appreciate Every Milestone Achievement of the Child Through the One Million Proud Mothers Movement
", on Tuesday, March 2, 2021 The Centers for Disease Control and Prevention explained that the early years of a child's life
are very important for their health and development.
The study states, in the early 5 years of child development, there is rapid development,
namely the brain and motor nerves,
 language skills , socializing and also the formation of children's character,Shame, fear begins to appear and is felt at
the age of  5 years and under. The role of parents should not be to minimize their efforts to be independent, and try to
appreciate it. "Scolding a child will make the child feel guilty and he refuses to do it again," explained Monica.
Also Read: Training Independent Children with Housework, Here's How!
The importance of pride and appreciation for the formation of children's character. Because in psychology, behavior
that is followed by a pleasant response, the child will strengthen the behavior. So the baby will try to do it again
without fear. For example, when a child tries to eat on their own but is still messy and the leftovers are scattered,
parents should understand ,This is a step that needs to be appreciated in the formation of a child's character.
"There is a worry from my son to always be perfect. My job is to instill that this is normal," added Meisya Siregar,
Nestlé DANCOW Nutritods Brand Ambassador.
Moms, at this pre-school age children are still in the learning stage, so there's nothing wrong with making mistakes.
Precisely in this phase the formation of the child's character will be formed to become a stronger personality in the future.
Also Read: 5 Tips to Train Children to Be Independent Personals
Benefits of Children's Character Building
"In the toddler age range , every milestone in the development of a child's character can be achieved optimally
through nutritional support, stimulation, protection and evaluation in order to form a healthy, strong, intelligent,
confident, creative, innovative, well-behaved baby," explained Prof. Dr. dr. Soedjatmiko Sp.A (K), M.Sc, – Pediatrician,
Consultant for Child Development and Masters in Psychology.
Of course, there are various benefits in recognizing and shaping the character of early childhood, you know.
Not only can be felt directly by the child, but also the parents.
1. Cultivate a Positive Attitude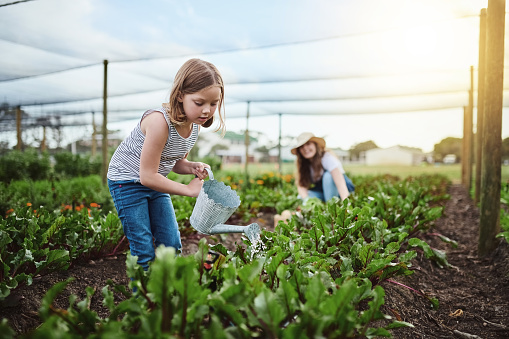 If the child feels he is valued, appreciated by his parents, the immediate benefit is that a positive attitude arises.
This positive attitude brings the child's character to a higher stage, namely being able to reciprocally respect the
people around him Someone who often feels grateful and appreciates happier, will prevent stress and depression .
Children can also experience depression, you know Moms. According to the Cleveland Clinic , depression and anxiety
are among the most common mental health disorders in children.
About 7 percent of children aged 3 to 17 years experience anxiety and about 3 percent experience depression.
2. More Confident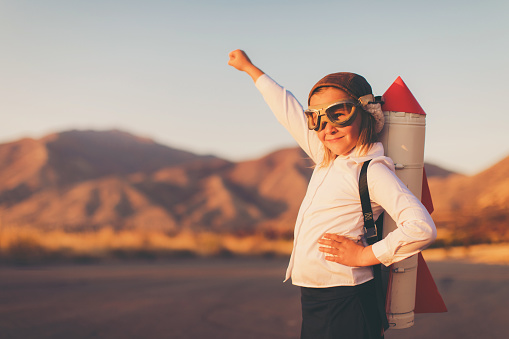 Children will feel comfortable with themselves and have the confidence to try new things. They are more
likely to try their best, The formation of children's character is also felt to help children achieve better at school
 , at home, and with friends. Children with low self-esteem feel insecure about themselves.
If your little one thinks that other people won't accept them, he may feel that he doesn't deserve to socialize with other people.
So, the role of parents here is very important to appreciate the slightest effort of the child so that he feels more confident.
3. Refrain from Surrender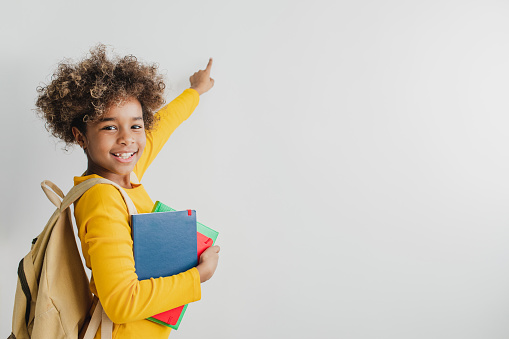 Another benefit of forming a child's character is that your little one will never give up trying something.
As children grow up to be toddlers and young children , they can do some things on their own. They feel good about
themselves when they can use new skills without giving up.Quoting Kids Health , this child's character grows when
parents pay attention, let children try, appreciate, and show pride."You can hug tightly, then look into his eyes and
say proud when the child succeeds in doing something," added Monica.
Read also: Teach these 4 healthy habits to children from an early age
4. Focus and Cooperative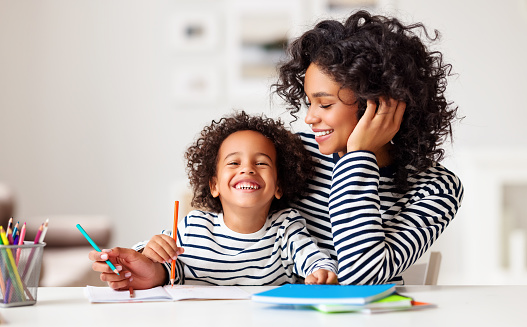 Equipping a sense of pride in the formation of a child's character, will foster a cooperative nature in him.
In this stage, a child will play alone with or without paying attention to what adults or other children are doing
around them  From there he is able to interact and learn to imitate others.This is the best time to teach them to
cooperate with themselves and those around them  The benefits that children immediately feel are self-confidence,
satisfaction and happiness. Cultivating appreciation in the development of the child's character, he will feel himself
appreciated The Little One will grow into a brave, creative child, as well as a superior child in the future.
"A mother also feels self-efficacy, namely a sense of satisfaction from the child's success in doing something,
" explained Monica.
The benefits in fostering a sense of pride in the formation of this child's character are also for the period of growth.
How to Express Love to Children
Every child has a different love language. Normally, they like more than one love language.
Have you ever felt confused to express the language of love to your child? Maybe the way you choose is not to your liking.
1. Physical Touch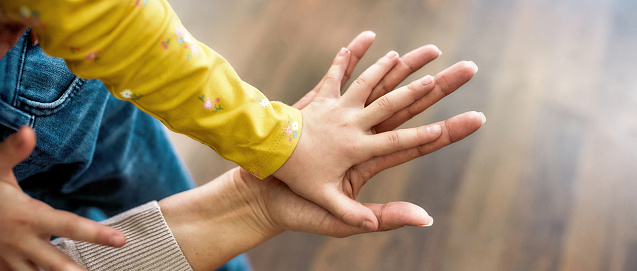 A person with this love language feels loved through physical affection.
A child feels loved when his or her parents show physical touch such as hugging , kissing, or sitting on the lap.
As the child gets older, parents may only touch when necessary, such as helping with clothes or doing hair.
Children will crave more contact when they are sick, hurt, tired, or sad.
2. Sentences of Love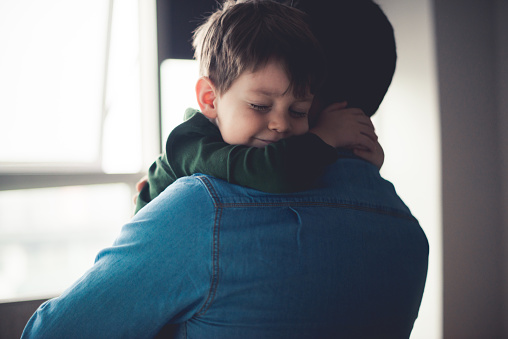 This is a way to give praise and encouragement for what the child is doing. Since a child's behavior is something he
or she has control over, there is an immediate effect Be sincere when giving compliments. Look into his eyes when
Moms give appreciation in the process of forming a child's character .
3. Quality Time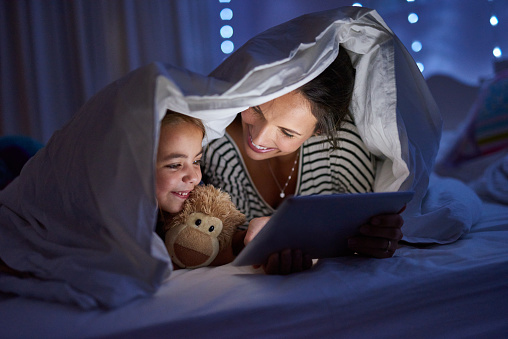 Spend quality time with children This love language is suitable for child characters who like to socialize and exchange
stories with their parents Take advantage of precious moments, such as accompanying him to eat , while studying,
playing or before bedtime.
4. Giving Gifts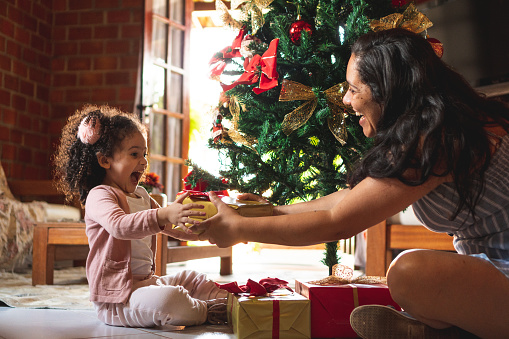 Giving gifts can be one thing that makes children happy. Of course kids love gifts, but you have to set boundaries.
Giving gifts to children is a form of hard work or their efforts to do something. Because full action or effort will be
more valuable than material.
5. Helping His Work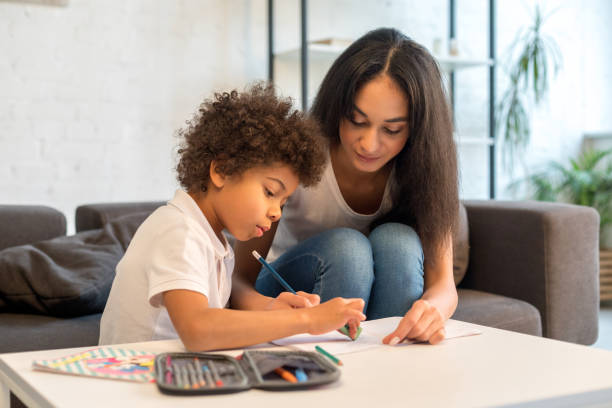 This one love language is a big part of being a parent It is the daily duty of parents to help their children meet their needs.
Guide the child in the learning process, make the bed , or help complete unfinished work.
"Allow the children to explore. This is a stimulation to foster more and more curiosity," added Meisya.